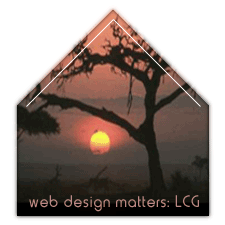 LeJune Creative Group specializes in web site development. We offer end to end technology services with an emphasis on providing a complete web site solution.

Currently based in Northern Virginia just minutes from the Blue Ridge Mountains, we draw inspiration from all the elements of our surroundings. Creative energy is not an issue here. It is a privilege to share. Our solid understanding of Internet landscape dynamics and essential success factors have enabled us to work on projects with ESPN, Walt Disney, Geffen Records, Dreamworks Records and many more.

The LCG culture is focused on performance and leadership. Our primary resource is the depth and breadth of our intellectual capital. In the long term - our success rests squarely on our ability to execute - making certain that our clients realize their goals. We take pride in being intuitive in sensing change, flexible in adapting to processes, focused on delivering quality, and resilient in our approach.

We believe the web is a unique place to blend creativity and technology.

Our clients agree.

The core of the LCG team is a Texas native who has lived on both US Coasts and spent 2 years traveling abroad. Talented, dedicated, and passionate about delivering creative web design to a diverse clientele, the LCG team is deeply committed to taking actions to pursue excellence and delivering high quality with each project.

Our experience is broad. Our knowledge is deep. Our web design is superb.